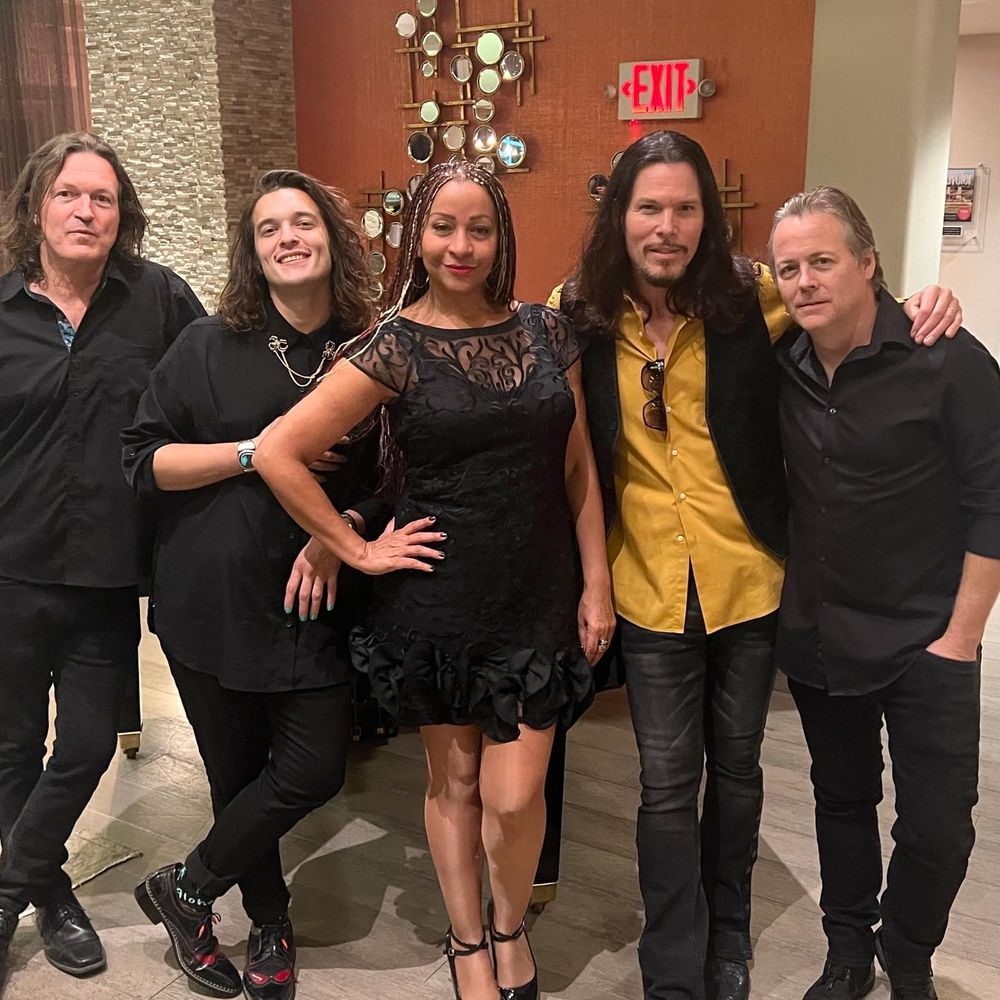 Debby's 'Queens & Kings of Rock' band, featuring the core players from her Tina Turner Tribute band: (L-R) Forrest Everett, Derek Day, (Debby,) Sean McNabb & Sven Martin.
In addition to being able to cover the classic Tina Turner material Debby is known for singing, this version of the band enjoys stretching out & exploring a wide range of material. Comprised of the same world-class players that are in her Tina Turner Tribute, this band digs into some of Debby's original material & covers a wide array of rock, soul, blues & danceable favorites from the 1960's up to current artists - perfect for corporate events, theaters, outdoor festivals, rock clubs, you name it. This band can cover just about anything!!
A few of the many artists The Queens & Kings of Rock band have covered to date: Fleetwood Mac, Black Pumas, Brandi Carlile, David Bowie, Blondie, Prince, Adele, The Beatles, Pat Benatar, The Pretenders, Nina Simone, Elle King, Bad Wolves, Dorothy, Janis Joplin, The Rolling Stones, Alanis Morissette, Joss Stone, Queen, Al Green, Leonard Cohen, Sly & The Family Stone, The Who, Soundgarden, Skunk Anansie, Led Zeppelin, Rod Stewart, Lady Gaga, The Dead Daisies, Sam & Dave, Rare Earth, Etta James, Lenny Kravitz, Rickie Lee Jones, Aretha Franklin, Alabama Shakes, Gloria Gaynor, Robert Palmer, U2, Aerosmith, Ben E. King, Wilson Pickett and, of course, The Queen of Rock & Roll, Tina Turner!